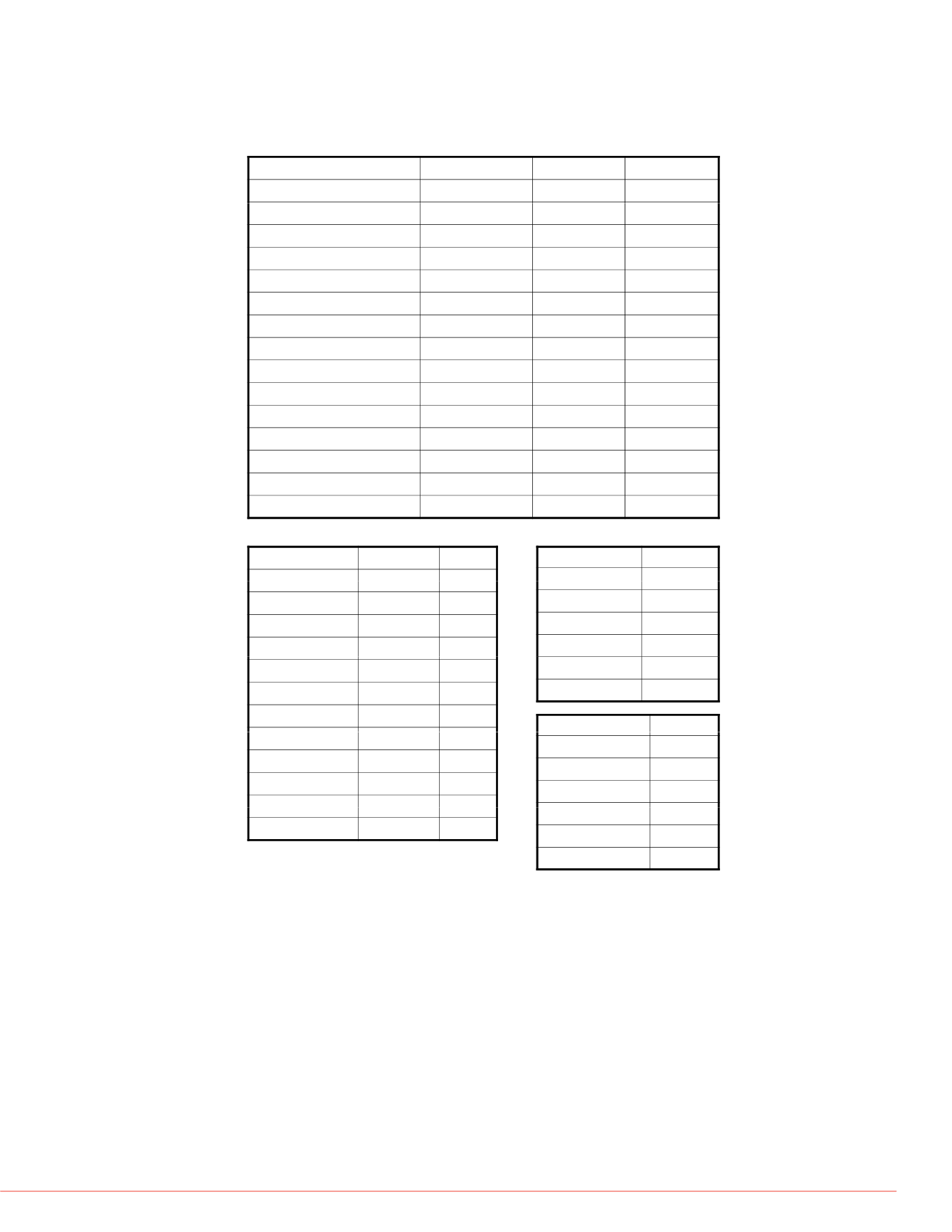 Thermo Scientific Poster Note
Figure 4. Identification and localizat
peptide 136-LGLGNHNYCR-145. Ba
spectra (B) of this peptide in native
lycoforms % glycosylation
Table 2. Comparison of glycoforms in the three samples. Only those with relative
abundance higher than 1% in at least one of the samples are included.
Abbreviations for glycan structure (1) : Antenna A, core fucose (Fuc) F, mannose
N-acetyl neuraminic acid (NANA) S, N-glycolyl
neuraminc acid (NGNA) Sg.
copeptides. A: glycosylation
Table 3. Identified deamidation
N103 Glycoform I-TNK G-TNK
Location of N-deamidation
An LC-MS/MS workflow was develope
biosimilar and reference products. Thi
of a biosimilar to a reference product.
dance in the three samples were
1. 100% sequence coverage was obta
magnitude dynamic range for identif
2. The identified covalent modification
deamidation, overalkyation, Cys+D
the modified forms was calculated a
undance are consistent among
on this site contain sialic acid.
nd G-TNK while the relative
3. Other covalent modifications identified and quantified
Besides glycosylation, other covalent modifications that were indentified in these three
samples included cysteine alkylation, deamidation, overalkyation, Cys+DTT, oxidation,
formylation, glycation, etc. Also identified are low abundance semi-tryptic and non tryptic
peptides (data not shown).
3. The site and type of glycosylation w
calculated. Comparison of glycosyla
indicates the differences in glycosyl
ost abundant form, A2S1G1F
e third most abundant forms are
ly two of them were shared in
Figure 4 shows an example of a peptide that was identified in 3 different forms: native and
deamidated on two different Asp residues, respectively. A total of 12 deamidation sites were
indentified with high confidence in the three samples. Deamidation on N140 was only
identified in I-TNK and G-TNK, not in TPA. Other sites and relative abundance of N-
(Table 2D) and all of the
eam a on were cons s en across a ree samp es a e .
All trademarks are the property of Thermo Fisher
these products in any manners that might infringe
1. Zhang Z, Shah B. Prediction of Col
Glycopeptides for Glycoform Identifi